There is usually a single moment to signify the shift of seasons. This can be as simple as putting on a pair of socks after a long summer of sandals, or as complex as trying to get a house painted before vacation ends. For me, the moment of shift was a gift of apples.

During our last visit home, Trav's cousin Linda gave me a paper bag full of native apples she'd picked from trees just down the path from her cabin on East Grand Lake. I am sad to note that although these apples were given to me a couple weeks ago, I just remembered them today. Always a fan of summer, I was in denial about fall.

I sorted through the bag this afternoon, and, luckily, not all of them had gone bad. So, I decided to visit Marjorie Standish's recipe for Raw Apple Cake.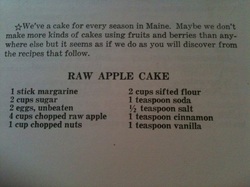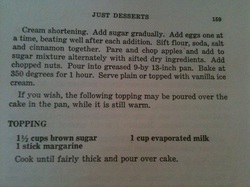 If you cook with apples and want to make life even easier, I vote to buy one of these.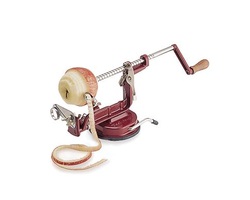 I bought mine from L.L.Bean years ago, but I can't find a link online.
Williams-Sonoma carries them for $28 at this link.
Here's what mine looks like in action. It takes a few practice runs to get used to it, and the apples need to be hard, but once you discover the ease and simplicity of this gadget, it will change your apple-peeling life.
I threw a Granny Smith apple into the mix, too, just because I had one on the counter that was lacking a purpose.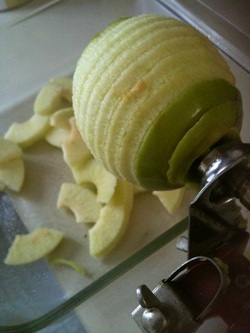 I also love the simplicity of one-bowl recipes.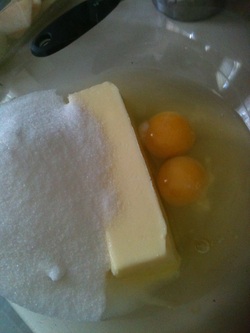 Here is what the batter looked like before I mixed in the apples and pecans.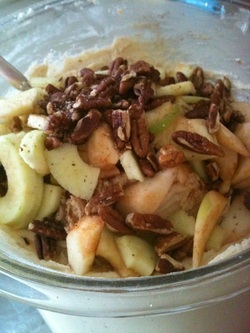 Into the pan.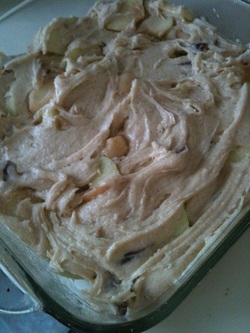 Out of the oven.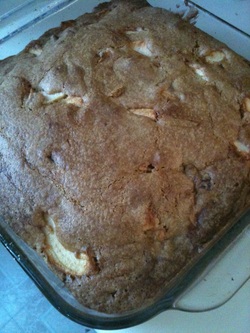 Onto a plate.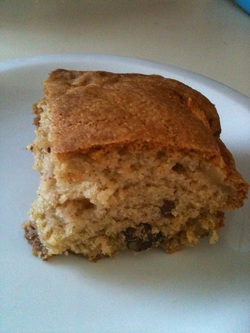 Enjoy! You'll note that Marjorie offers up a recipe for icing this cake, but I am a purist, and this cake stands on its own merit. I love this cake so very much. Bonus points to Marjorie for a recipe that makes my house smell so wonderfully autumnal. Spices, apples, warm kitchen--if the shift has to happen, Raw Apple Cake a nice ease into the season.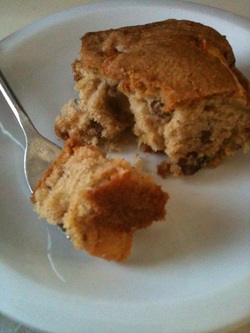 Writing Prompt: What is the moment you most identify with the change of seasons?