Today's blog post is celebrating new things! To include new approaches to old standards. You can see by the stains that Marjorie's recipe for Apple Crisp is well-loved. You can now also actually see Marjorie's recipe itself, because I just learned how to enlarge photos. It's a simple thing, for sure, but I was thrilled to learn it!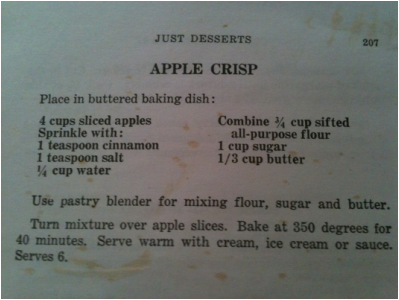 Marjorie doesn't specify apple type, but I prefer a tart apple. Granny Smiths are excellent, but really, anything that's available is a good choice. Hannaford had these Cortlands on sale.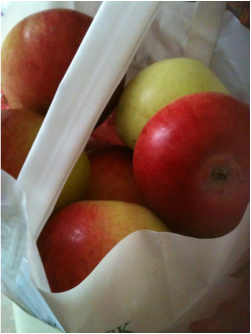 Bonus for being 100% local in their origin, and many thanks to Randall Orchard for the work that goes into producing such delicious apples!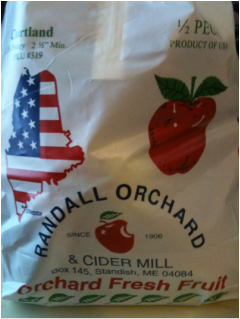 Now is where I note that I am all for easy. And, although I own a fabulous apple coring/slicing gizmo, I think apple crisp is good when it's made with apple skins, so I left them. I just sliced up a pan full of apples.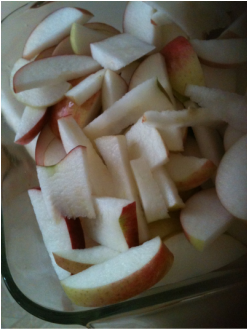 Then I mixed up the topping. Marjorie doesn't specify white sugar, so I used brown. I also incorporated the butter with my handy little Microplane trick. (Basically, just grate the cold butter instead of digging out the pastry blender.)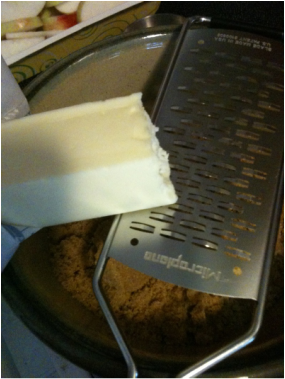 Here is where I deviate from Marjorie's dogma. I used half white flour and half almond meal/flour. Cousin Linda made an apple crisp this way on a visit home this summer, and I've been a convert ever since. The difference is subtle, but in a subtly astounding way! Try it!

I've started substituting half almond meal for many, many recipes, and the results have all been positive. (Chicken breasts are especially yummy with a hint of almond.)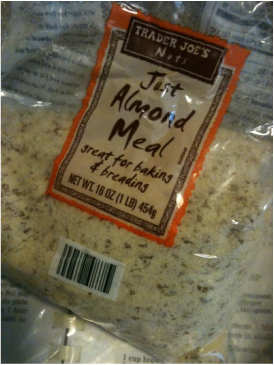 I was so excited about the way my kitchen smelled all amazing and like fall with the cinnamon and apples, I forgot to take a snapshot of the cooking process. But, here is a dim image of the result! What I love is that this recipe is not over-the-top sweet. It's a balance of fragrance, and because it's fruit-based, this dessert feels like it's good for you!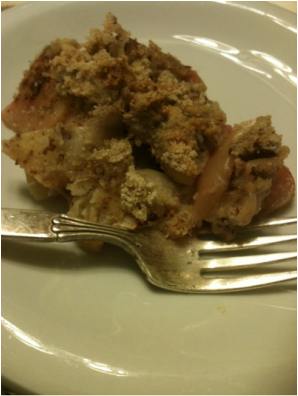 Challenge: Look at your first chapter. Now change one major detail about your main character.