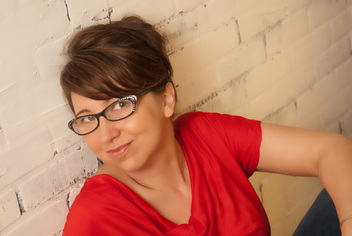 I'm stepping away from the kitchen for a moment (because holy monkey, I just stepped on the bathroom scale) to talk about revision and shitty first drafts.

"Shitty first draft" is a technical term that I did not make up, but writers use this phrase all the time. It applies to writing and everything else: words, recipes, life, web design. And, its message is a simple one: You must start somewhere. With something.

I'm paraphrasing an author friend now. "I can improve bad copy, but there's nothing I can do with air."

I offer my author photos as an example. I explained my camera phobia to the fine folks at Port City Photography, and after about 250 frames, they captured the image above. It looks nice, right? Very author-ish and something to be proud of.

But consider if they had stopped at frame 247.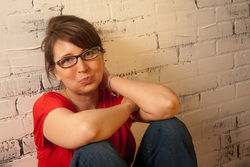 Or 248.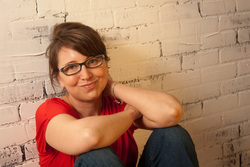 My point? We all start somewhere, with something. And my second point? It's all a process. All writers, even the magnificent ones, have shitty first drafts.

Challenge: Put your bum in the chair for one hour today and just write something.