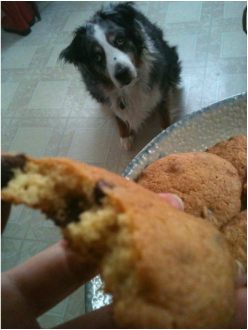 Marjorie liked to editorialize, and I do, too. Note the "ORIGINAL" poised above the recipe. There may be other recipes for Toll House cookies, but this is, according to Marjorie, the first.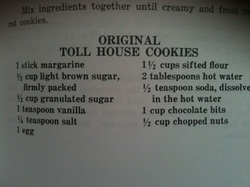 The implication, naturally, is that first equals best, and I am not sure that I agree. In running, prizes, and position at the DMV line, absolutely. But, I would never call my first attempt at making soufflé the best-tasting. Same for kisses, parallel parking, and manuscript drafts. Some things just need re-visiting and practice.

She continues to editorialize throughout the recipe, and even disputes the claim on the chocolate chip bag. "Although you will find the recipe for these cookies on the package of chocolate bits, stating that it is the original recipe, it is not this recipe. This is the one that was printed on a long-ago package and it is the original recipe-really."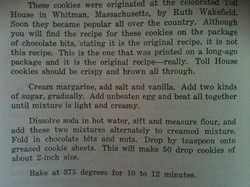 Marjorie also likes to moralize. "Toll House cookies should be crispy and brown all through." You can just tell that Marjorie liked her cookies the way she liked them, and her own Toll House interpretation was the standard for all subsequent cookies to be judged.

(For what it's worth, life is extraordinarily better when you banish should, would, could, and ought from your mindset and vocabulary.)

I am right now imagining Marjorie clucking over the many times I have made the recipe on the back of the Nestle bag, thinking I was keeping close to tradition. "Bless her heart," I imagine her saying.

So, I was very excited to try this recipe. Ingredients into a bowl, and knowing how easy it is to overeat cookies, I halved the recipe.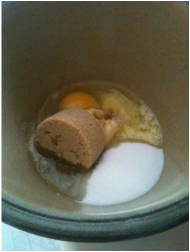 Mix into batter.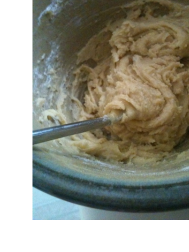 Add chocolate chips.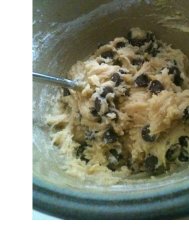 Drop onto greased cookie sheet.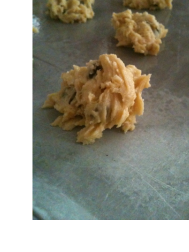 Et voila. "Et voila" is French for "Yum, they are finally done. Let's try them."

(Not really.)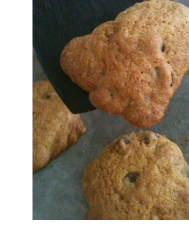 Marjorie was right. These do not taste like a chewy, gooey Toll House cookie. They are decidedly crisp on the outside, with a spongy cake-like middle. Very, very tasty, but not a bit like the thick coffee house variety. Less sweet, too, which I appreciated. Not better or worse, in my estimation, just different.

My husband though, he saw a winner.

"Just like my Nana used to make."

And that, gentle readers, is what makes them the best.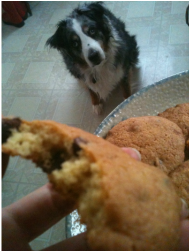 While I was tasting the cookies, Tobie stepped quietly into the camera frame. It is a gratuitous pup shot, for sure, but isn't he adorable?


Challenge: What is one thing that you consider a gold standard, by which all others must be measured?