When Marjorie Standish bills these as perfect blueberry muffins, she's not using hyperbole. This recipe yields a consistent, tasty blueberry muffin each time I bake them.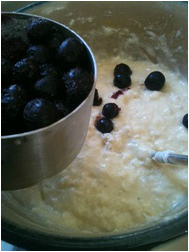 Marjorie makes the recipe complicated, when really, I just mix the ingredients all together in a single bowl. The trick, I think, is the lemon juice.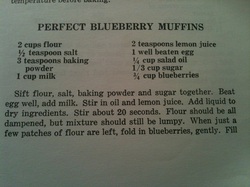 Again, just dump it all into a bowl.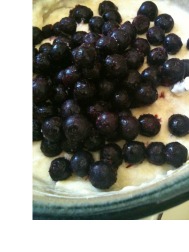 And then into a muffin pan.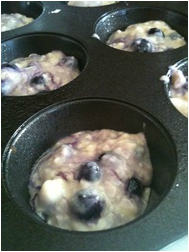 425 degree oven for 20 minutes or so.
And yum. Yum, yum.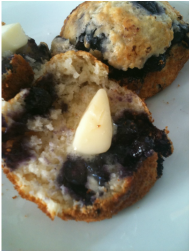 Challenge: What is one element of your life that is consistently satisfying?