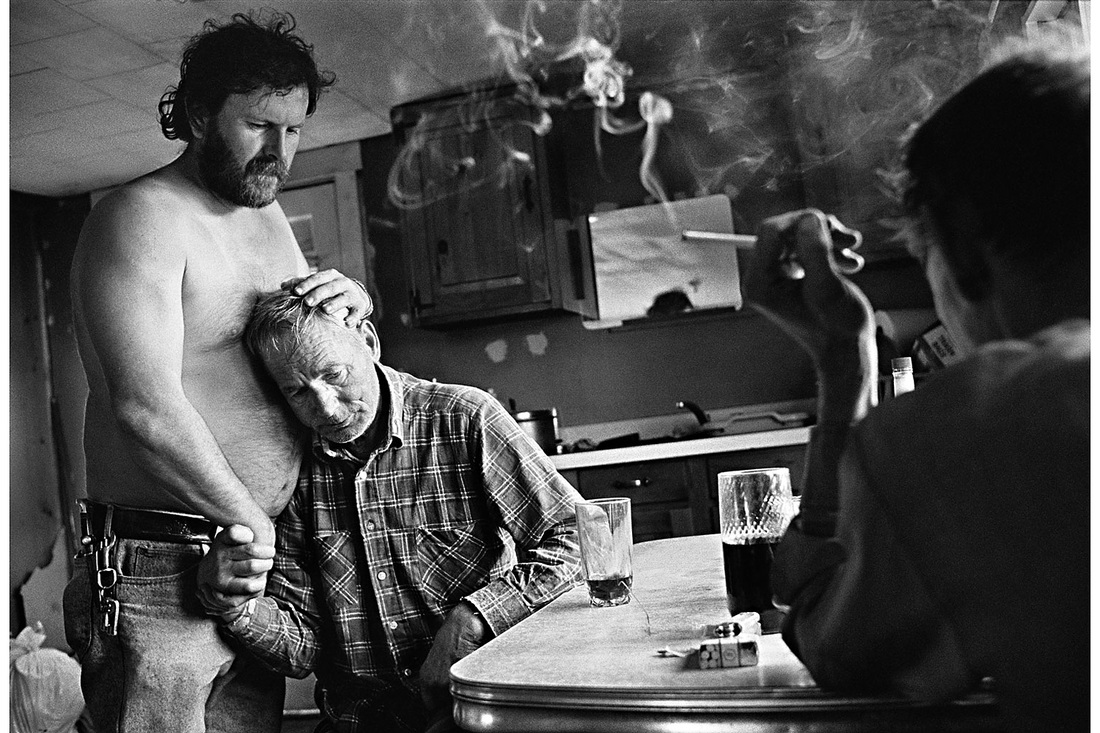 When TIME published Steve Rubin's
series of photos
(exhibited at the
drkrm gallery
in Los Angeles from April 28-May 26), my immediate thought was "I need to meet this photographer."
There is much debate online about whether his images exploit the subjects and perpetuate negative stereotypes about rural poverty, but I say no. I see families, I see community, and I see connection in his photographs. Most importantly, I see a piece of Maine that I recognize.
In fact, I see the Maine I wrote about in
Show Me Good Land
. These are my characters, or their cousins, without a doubt. Rubin does with images, what I attempted in prose.
Well done, Steve Rubin. Well done. I hope when you return to Maine, I have the opportunity to meet you.