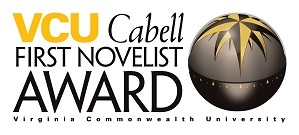 I received lovely news yesterday that
Show Me Good Land
is on the short list for the VCU Cabell First Novelist Award. I am humbled and honored and now very much aware that the phrase is true: It really
is
just a pleasure to be nominated. Information about the
VCU Cabell First Novelist Award is here
, and the committee chose engaging, interesting novels that fly below the traditional mainstream radar.
I love that, and I love these titles. What fabulous company!
2012 Semifinalists
The Brothers' Lot
by Kevin Holohan
Show Me Good Land
by Shonna Milliken Humphrey
A Young Man's Guide to Late Capitalism
by Peter Mountford
The Book of Want
by Daniel Olivas
This Burns My Heart
by Samuel Park
and yet they were happy
by Helen Phillips
The Fates Will Find Their Way
by Hannah Pittard
The Devil All the Time
by Donald Ray Pollock
Along the Watchtower
by Constance Squires
We the Animals
by Justin Torres
The Submission
by Amy Waldman
Touch
by Alexi Zentner
Obviously, I hope I win. But if I don't, I am thrilled to celebrate any of the authors listed above!
(Here's hoping my readers will take this opportunity to maybe discover a new favorite. Click any of the links above to learn more about the list of semifinalists.)
Challenge:
What is one product, author, artist, restaurant, location, or song that you feel needs more recognition and support? How can you help deliver that support?