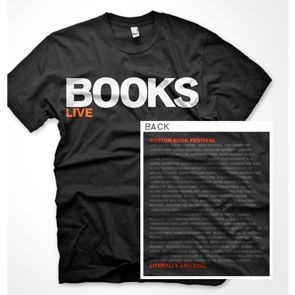 Here is a little story about my 30th birthday. I invited my closest friends for a dinner party, promising scallops and chocolate pecan pie. "No gifts," I implored, but if they really felt the need, I suggested they bring me a book. Something particularly meaningful or interesting, preferably, with an inscription or personal note.
That collection remains my favorite section on my bookshelf. From
Valley of the Dolls
to
Heidi
, the stack of books from my friends and family--each with a handwritten note on the inside--reminds me to be grateful for such an eclectic group of good readers in my orbit.
So, why the birthday story from 10 years ago? One of the birthday books was
The No. 1 Ladies Detective Agency
by Alexander McCall Smith. And, if you take a look at the
Boston Book Festival schedule
, you will see that my workshop, "All About You" is listed directly beside the talk with Alexander McCall Smith.
It is one of those giddy, fangirl author moments.
Please plan to attend the
Boston Book Festival
. The events are FREE all day long on Saturday, October 27. I would welcome the opportunity to meet you in person.