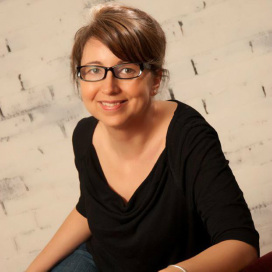 For many aspiring writers, the idea of an author photo is an abstract concept. Why worry about a photo when the manuscript is still being considered for a sale? Or when the manuscript is still being written?
I understand the initial disconnect, but an author's platform is, essentially, the person's public impression. Platform is what (and who) you bring to the table. Expertise, connections, experience, qualifications, history--it's the fill in the blank ending to "Oh Shonna, she's the author who writes about_____." As a platform is being constructed, savvy authors include images in this process.
If a book or article is published, most likely it will include an author photo. Quirky or serious, readers want a face with a name. And considering that this image will be a permanent glimpse, I advocate taking care to find a photograph that resonates and represents you well. This is the image that will accompany signage, book jackets, websites, and press releases.
Advice:
Spend some time getting the right author photo(s).
(If you live in the southern Maine area, I highly recommend Rob and Shelbylyn Subia at
Port City Photography
.)