October is Breast Cancer Awareness Month.
"I found a lump in your breast" was almost (but not quite) as unsettling this past spring as my doctor's followup. "And I want you to have a mammogram right now." She walked me to the mammogram side of the building herself, and because it was all such new information to process, I made small talk during the walk, not really grasping the situation. "Most of these lumps are nothing to worry about," she said.

Mine was.

At least, at first. Now that I look back, it was all just routine procedure, but at the time? At the time, a co-worker had just been diagnosed. Two classmates of mine were survivors. Another friend wrote a book about her experience. So, when my mammogram showed a particularly obnoxious little mass, I was scared.

In the span of a week, I had my first mammogram, my second mammogram, and my first trip to the cancer treatment center for the ultrasound. Again, these experiences were mild. I don't want to diminish anyone else's actual diagnosis or treatment. I was scared for a week. In the scheme of things, that is no big deal.

But at the time? Yikes.

No matter how pleasant and soothing a cancer center is designed to be, there is some bad juju in those places. Even after being greeted by the nicest possible reception volunteer and noting both the natural light and high ceilings, I walked the length of the hallway with a sick sort of resignation.

The room was waiting for me. Top off, lie down, cover breasts with the towel were the instructions.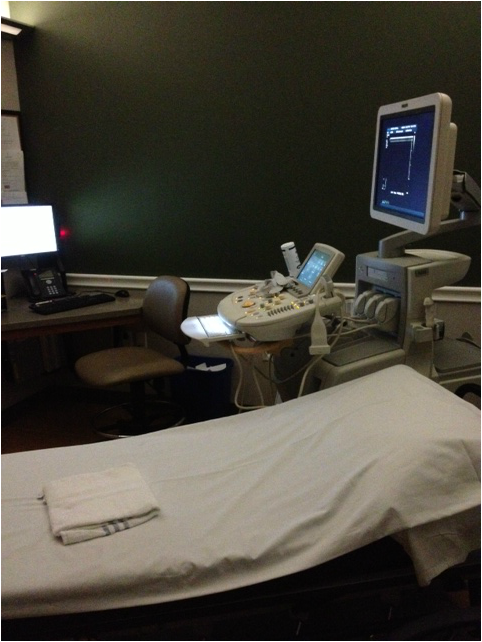 I looked around, and this button immediately unnerved me. It was big, paperback-sized, and reads "PUSH for HELP."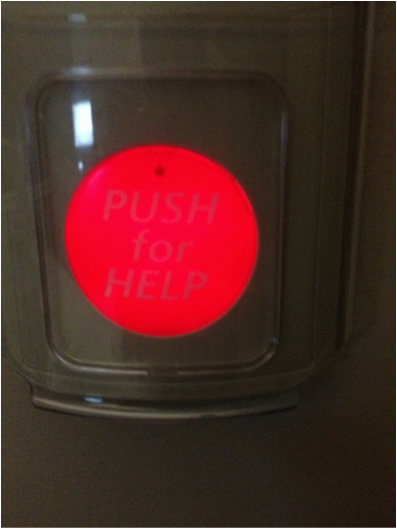 I have a very vivid imagination, and I began that strange spiral that happens when you imagine all possible scenarios for what might constitute a need for the big, red alarm button.

To calm myself from the many possibilities for emergency, I stared at the ceiling.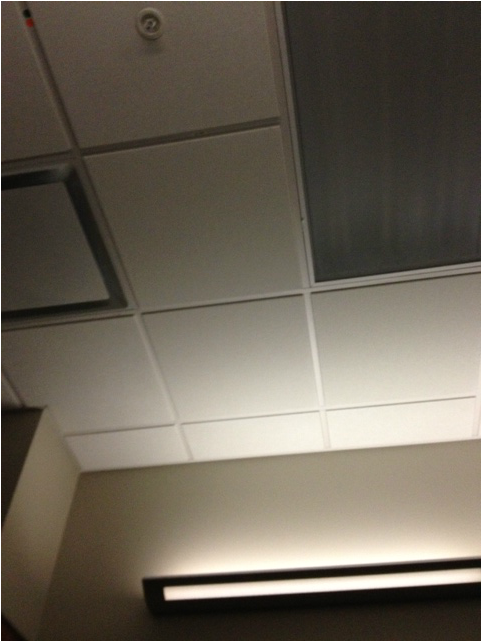 And then I took photos of my shoes and wondered what other people wore to their appointments. I wondered if jeans were too casual, and then tried to isolate when, exactly, women shifted into regular jeans-wearing and if there was a book available that traced the history of dungarees.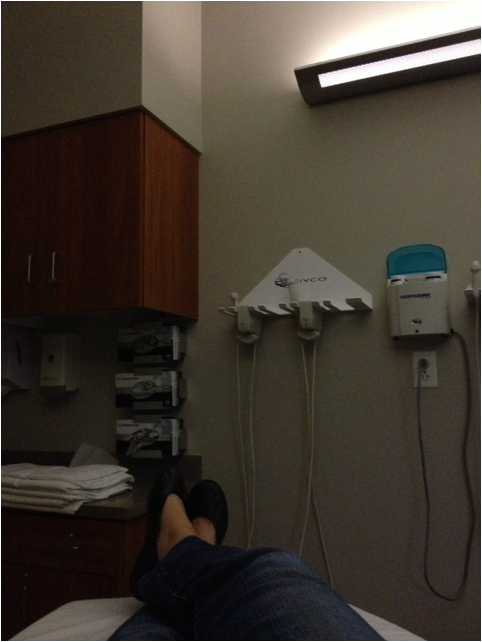 Then I took photos of myself, trying to document the emotion.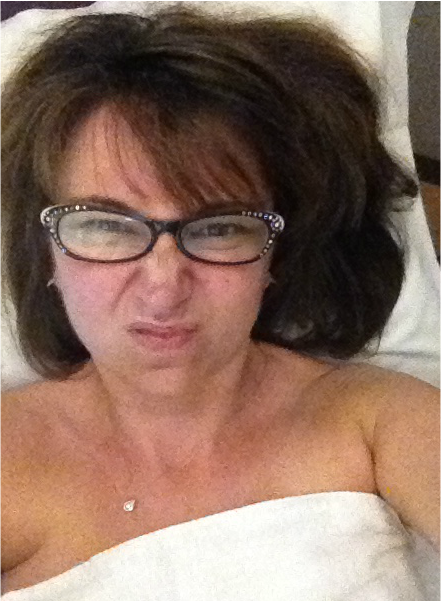 That's when the doctor walked in. I wanted to ask her about her experience with the big red panic button, and the typical dress code for breast exams, and if she could remember the first time she ever wore blue jeans, but instead when she asked how I was doing, I said, "okay."

She used this machine to get an insider's view of my breast.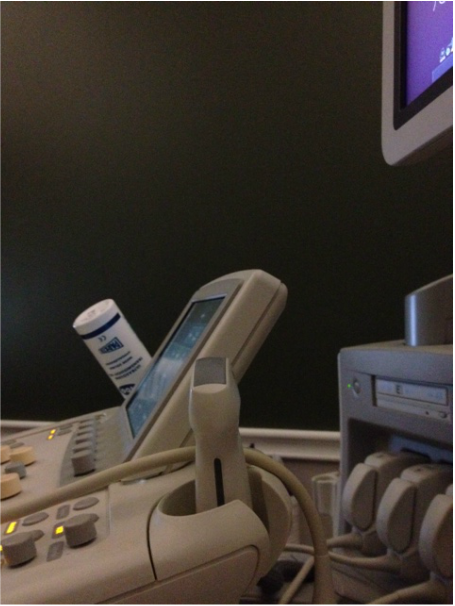 The whole experience was over in less than two minutes, and as she studied the image on the screen, I braced myself for bad news. In the week leading up to this moment, I'd planned for the worst. My life, a charmed one, seemed destined for a big dip.

That's when she told me I would get the official results in the mail, but after seeing the images, she was not concerned. There was some formal language about monitoring the lump annually and watching for changes, but for now, there was nothing to worry about.

Nothing to worry about. As promised, my letter arrived in the mail the following week.
I am among the extraordinarily lucky ones. Please, ladies, get yourself checked.