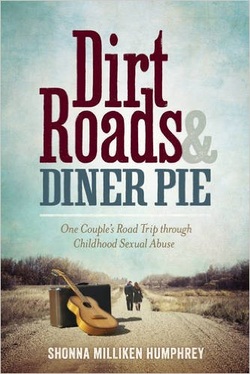 DIRT ROADS AND DINER PIE
(Central Recovery Press, 2016)
"Every man who is able to have his story heard is not only taking an important step for his own recovery and healing but is also helping to protect future children from having to live through the same abuse. As the director of Male Survivor, the largest support organization for male survivors of sexual trauma, I fully endorse this book and Shonna's efforts to bring this issue into a broader, public conversation."-
Christopher M. Anderson, Executive Director, MaleSurvivor.org
Told from a wife's perspective,
Dirt Roads and Diner Pie
is the story of one couple's struggle to heal the long-reaching effects of childhood sexual abuse.
Musician and former lead singer of the United States Air Force Band, Travis James Humphrey spent 30 months in a culture of child sex abuse while studying at New Jersey's American Boychoir School between 1988-90. After leaving the school, Travis buried his memories deep. Years into the couple's marriage, these memories began to surface and threaten their relationship. In an effort to resolve the issues, Shonna and Trav hit the road and try to navigate their way through the treacherous terrain of mental illness and shame.
Despite the heavy subject matter, Humphrey's approach is wry, witty, balanced, and tender. She details their journey within a three-week road trip through the southeastern United States taken shortly after Travis made his experience public.
While the effects of child sex abuse inform nearly every aspect of their shared life, it does not define them as a couple. That is the message Humphrey offers: Sexual trauma may dominate, but it need not define a relationship.
---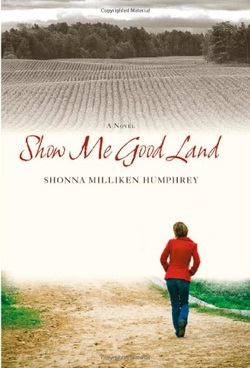 SHOW ME GOOD LAND
(Down East Books, 2011)

"The rich sadness of Humphrey's characters, her haunting portrayal of a bewildered, isolated community reminded me powerfully of Sherwood Anderson's Winesburg, Ohio." -Richard Russo, Pulitzer Prize-winning author of Empire Falls

Semi-finalist for the 2012 VCU Cabell award for a first novel, Show Me Good Land is the story of a small, rural community and its moral barometer. Set in the fictional northern Maine town of Fort Angus, Show Me Good Land describes four characters in a non-linear plot construction, each connected to a single drug-related crime. Odie Hollander, a small town thug, solves his mother's murder while jailed on a domestic violence charge. Miles Compton, gay, returns to Fort Angus to care for his aging father after confronting his own personal scandal. Emmett Pratt manages the town gas station and cannot articulate a life goal beyond his vocation. Rhetta Ballou drives north after nearly two decades away and tries to find a place and role within her stoic family.

Is violence ever an acceptable solution? Underage relationships? Drug use? Show Me Good Land is a thinking reader's book, and Shonna does her best to humanize questionable decisions made in a meth-addled, depressed community.
---