Frequently asked questions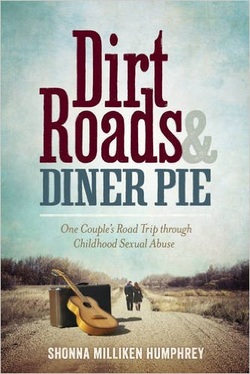 Wow. Did Shonna's husband agree to this book?
Absolutely. Child sex abuse is a tough topic, for sure, but he read and approved every draft from the initial idea to the final version. He is happy to share his experience because it might help someone else. The book was empowering for Travis because, to date, the American Boychoir School has prioritized preserving itself as an institution over caring for those boys abused while in its care.
Where can I find resources for men who experienced child sex abuse?
1in6.org
and
Malesurvivor.org
both offer many resources. Please visit them for more information.
Is Shonna married to musician Travis James Humphrey?
Yes. Please feel free to learn more about Trav at
www.travisjameshumphrey.com
. His 2014 album,
The Roadhouse Gospel Hour
was a direct result of the road trip chronicled in in this book.
Biscuits are mentioned a lot in this book. Does Shonna have a favorite biscuit location?
There are too many to list, but Nashville's
Loveless Café
and Charleston's
Hominy Grill
and
Early Bird Diner
rank near the top. Locally,
The Bayou Kitchen
and
Silly's
are pretty delicious.
---
---
Is Fort Angus a real place?
No. Fort Angus is a composite of many towns in (the very real) Aroostook County. Fort Kent, Houlton, Caribou, Presque Isle, Monticello, Fort Fairfield, Limestone, Littleton, and Hodgdon residents will all recognize familiar aspects of the physical descriptions and history in Show Me Good Land.

Where did she get the name Fort Angus?
Shonna's first cat. His name was Angus.

There are so many characters in this novel! Why?
Shonna wants readers to immerse in the experience of a small, rural community. Part of this experience is knowing that family connections can extend for centuries, but, ultimately, those are not the details that matter most.

---
---
Can I get free books?
No. Shonna buys all her books, too. Please don't ask her for a free book.
I have a book idea. Can I share it with Shonna?

Sure, but she's not a literary agent or a publisher, and she can't publish your work. It's better to find local resources like
Maine Writers & Publishers Alliance
. They are equipped to answer questions and provide guidance.
Who is her literary agent?

Shonna is represented by Stephany Evans at
FinePrint Literary Management
.
Will Shonna speak at my conference or event?

Maybe! Please contact her with details.
Will Shonna visit my classroom or book group?
Maybe! Please contact her with details.
---